Is it too early to start Todd Gurley? * Should I trade Jimmy Graham? * Should I drop C.J. Anderson? * Should I trade Jeremy Hill? * What are some possible sleepers at defense for week 5?

Is it too early to start Todd Gurley? (@avernon21) (@joerobles28) (@_promingo)
Patience is very valuable in fantasy football. If you stashed Todd Gurley, your rewards await you. Gurley rushed for 146 yards in week 4, much of them coming in the final 30 minutes. Some see that as a red flag but the game was close, if you ask me that's called being clutch. Something most rookies just aren't.
Looking ahead to week 5, Gurley matches up against a tough Packers defense. They stop running backs by taking away their bread and butter, the run plays they succeed with most. They did this especially well against Marshawn Lynch in week 2. There is one thing different about Gurley though. He really only has one game of film available to watch. Not much tape for the Packers to learn from. If Gurley and the Rams use this to their advantage, they should be rolling early.
If you have Gurley, after last week, I don't see how you could sit him. Unless you're stacked at RB/Flex. Which most aren't.
Should I trade Jimmy Graham? (@haterzluvme69)
Did you hop on the Jimmy Graham hype train, after he was traded to Seattle? Are you regretting it? Then it's time to test the trade market. Jimmy Graham is a pretty good Fantasy tight end, but he is not even close to the level Gronk is on. Because he does not consistently provide production, if you can trade him for a team need, such as a running back or wide receiver, you're in good shape.
There are plenty of tight end options in most leagues to replace Graham if you do trade him. Head over to our weekly waiver wire add section for the scoop, I would be eyeing Gary Barnidge or Antonio Gates. In conclusion, test the market, see what you can get for the big named tight end Jimmy Graham. If you get something solid. Go for it.
Should I drop C.J. Anderson? (@jkilmer)
The biggest fantasy football disappointment so far? C.J. Anderson. Rushing for just 117 yards and no touchdowns this season. Anderson has been a disaster. Due in part to the offensive line in Denver. For some reason though, Hillman seems to find holes with ease. Rushing for 103 yards and a TD last week, on only 11 carries. Hillman has earned more carries and could eventually take the starting job. Hillman is a guy that needs to be targeted on waivers for sure.
Back to Anderson, he is technically still the starter and will receive around 10-15 carries. That is enough to still hold fantasy value. Obviously he wasn't worth that early round pick, but he still has some value as long as he's seeing double digit carries. Trading him is an option, benching him is also an option, but I would not drop him right now. Of course if you're in a small league, or Todd Gurley is on waivers, that's another story.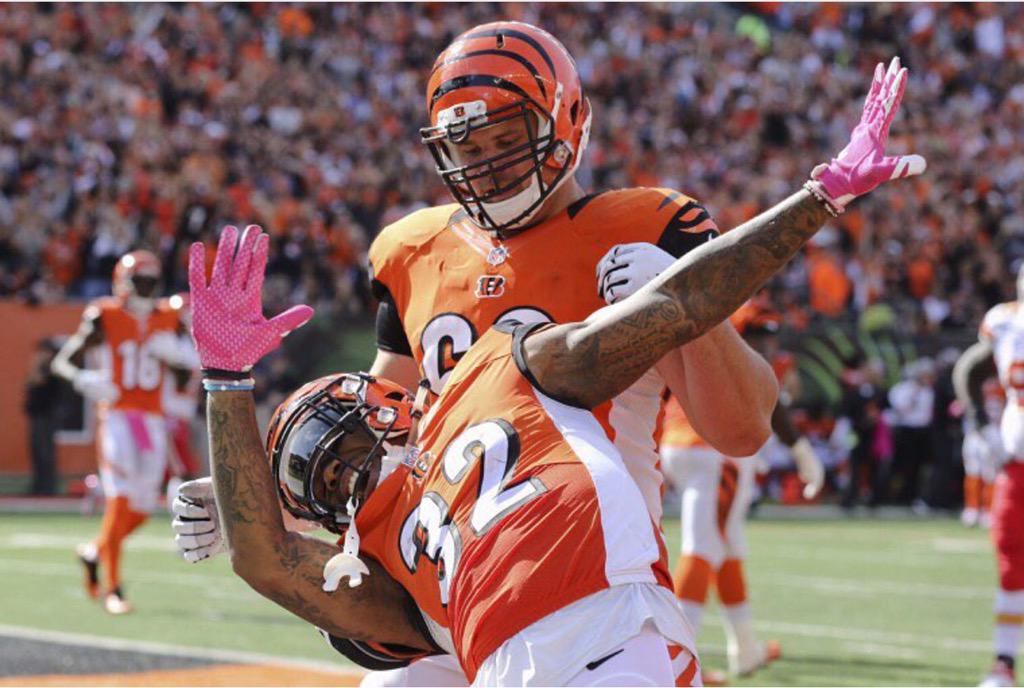 Should I trade Jeremy Hill? (@Bryce_walker1)
Jeremy Hill is a goal line machine. Scoring 3 touchdowns in week 4, he had a bounce back week and is in line for an uptick in carries. Hill does have trade value but you can't sell low. You shouldn't feel like he had a fluke game by scoring 24 points and now you have to dump him. He is still an every week starter, the only reason you should really trade him is if you are filling a desperate team need. Or if the offer is too good to pass up. In which case I would be glad to help you decide.
Hill has struggled at times, but he is no C.J. Anderson. He isn't a bust.
What are some possible sleepers at defense for week 5? (@ilocanoedjun)
Streaming defenses is a very popular fantasy football strategy now days, playing the matchups and finding sleepers. It's a difficult but rewarding task. Let's take a look at some appealing matchups:
Baltimore Ravens vs Cleveland Browns, who will be suiting up Josh McCown at quarter back, he has played well but is not a consistent player. You can expect a turnover or two out of him. Rest assured, whoever plays Baltimore is in for a hard fought, gritty game.
Indianapolis Colts vs Houston Texans, after what the Falcons did to the Texans last week you have to consider the Colts, obviously not a top defense but they have been decent and play a struggling Texans team.
Atlanta Falcons vs Washington Redskins, the falcons defense has been a surprise, shutting down teams the past 6 quarters. Scoring 22 fantasy points against the Texans last week and shutting out Dallas in the second half in week 3. This defense looks promising for week 5 against the iffy Washington Redskins.
fantasyreaList Writer: Ben Goold