You could write a book on all the rules of fantasy football. In fact, I'm pretty sure there's one or two floating around out there for you to pick up. But why bother? Why inundate yourself with clichéd jargon that will only muddle what can already be a complicated process? It's time to simplify and that's where I can help you. You see I'm not always writing somewhat beneficial yet always entertaining fantasy-related articles. Or spending hours studying the best highlight footage YouTube has to offer. In my downtime, I'm a middle school teacher. And in that line of work, finding new ways to simplify things can be a lifesaver. With that in mind, I have consolidated all the do's and don'ts and fantasy proverbs into one simple rule:
What can you live with?
We all know there's going to be heartache in this crazy game we play, but the key is to minimalize the pain that almost always leads to second-guessing yourself, and eventually, self-loathing. So, what can you live with? You answer that question for yourself and you're on your way to a somewhat stress-free fantasy career that will have you sleeping better than you have in days. "What does that look like?" you ask. Allow me to demonstrate my mediocre middle school modeling skills (and alliteration) to show you.
In 2010 in the only league that matters to me, I watched Michael Vick almost single-handedly take my friend to his first and only league championship. Many of you remember that fantastic season from Vick, I'm sure. Still looking for my first title, I thought that seemed a whole lot easier than piecing together an all-star fantasy roster – just get the most dominant fantasy scorer in the game. The following year I played against then rookie Cam Newton and was terrified of him. His by-air or by-land scoring threat was all too familiar, as the parallels to Vick were unavoidable, and I quickly saw the potential within the young gunslinger. So I traded for him.
2012 and 2013 saw Newton finish as the number four and three fantasy QB respectively. Then in 2014, preseason surgery and injuries hindered his performance when he finished 17th, the first time he had finished outside the QB top five in his career. Being the reactionary creatures we are, virtually every fantasy analyst listed Newton not only outside of their top five, but many also had him outside of their top ten! My faith in my franchise quarterback was being tested. I was entering my fourth season with this genetic and athletic freak, this seemingly bigger and better version of former fantasy champion Michael Vick, and by seemingly all accounts my guy was regressing. I had a decision to make – I could put on some sunglasses, hide my teary eyes and reluctantly support my quarterback a la Terrell Owens, or I could trade him. If the experts were right and Newton failed to return to form in 2015, any trade value he had would be shot.
Well, we all know how Newton responded in 2015. How he finished with over 4400 total yards – over 600 rushing – and 45 touchdowns. How he was voted the NFL's most valuable player and ended up the number one fantasy player in the league. The initial feelings I had about Newton four years ago were confirmed, his fantasy potential realized. And that's what I couldn't live with: watching him become the player I thought he was all along while on someone else's team. I couldn't live with seeing another one of my friends lift that trophy with Cam as their QB 1. And that's why I couldn't trade him. Against the better judgment of so many people who get paid to do this, I kept Newton. And that's why I'm the reigning champion of the only league that matters to me.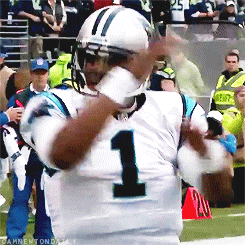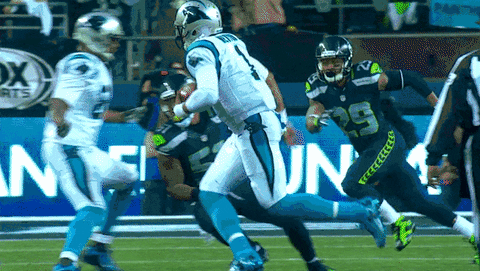 So what can you live with? Can you live with taking Ezekiel Elliott over Adrian Peterson and riding the rookie rollercoaster to a top 15 season, while the veteran finishes in the top 3…..again? Can you live with passing on Jimmy Graham for Gary Barnidge? You can? What about when Graham returns to full heath by midseason and finishes with ten touchdowns in a pass happy Seattle offense? Can you live with that? Remember, the heartache is inevitable. It's all about minimizing. So if your instinct is telling you to pass on Newton for Luck, despite the advice from the professionals, by all means do it! Because if anything's a sure thing it's this: it's easier to live with your own mistakes than someone else's.
fantasyreaList Writer: Steven Flowers