There are some old farts out there playing football at the highest level and all we do is just overlook them. I'm here to recognize their will and drive to overcome the temptation of Bingo games, 4PM dinners and AARP subscriptions, so they can play some pigskin. In the NFL, if you're over the age of 30 you're considered an OG, while most players reach over for the Viagra and call it a day, these guys say "gimme the ball and get the fuck outta the way." Some of these players were drafted before some of you fantasy football addicts were even born. The following guys have kicked father time in the nuts and become all star senior citizens.
Quarterbacks
Tom Brady (38) – He seems to be getting better with time. Don't let the suspension scare you, it's just good ol' extra rest for him and his arthritis. I expect him to be a top 5 QB week to week when he gets back. He should still throw over 25 TDs and 3700 yards even with the suspension. He threw over 600 times last year and it doesn't look like that arm is slowing down. He now has 2 weapons at tight end, so expect another air show by one of the greatest QBs to deflate a football.
Drew Brees (37) – It seemed like he needed a wheelchair at some point last year, but he loaded up on some Viagra and finished the season strong. I expect him to have a small drop off from last year, but he is still better than the majority of QBs in the league. He has been a model of consistency throwing for over 4,600 and 32 TDs each season. Also adding Fleener to his weapons doesn't hurt either. He should crack the top 5 QBs again this year, especially if that defense is as bad as we think it is.
Honorable Mention
Carson Palmer (36) – It seems at the QB position, the older you are the better. Nothing different with Palmer, who is still a fantasy football stud. One of the most consistent QBs out there and I don't see him slowing down. Last year he had over 4600 yeards and 35 TDs. Their solid running game will keep defenses honest and let Carson do his old man thing. He's got one of the best WR groups in the NFL, so even with his old man vision he can't miss these guys.
Running backs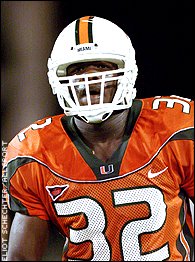 Frank Gore (33) – 33 is pretty young compared to the older QBs, but 33 in running back years is 63. If you've ever had that 50 year old car passed to you by your father, it has 679,000 miles on it,a color that you don't recognize anymore and has an 8 track player. Well that is Frank Gore… but he still hasn't missed a game since 2010. Crazy that this old man could still be a 1,000 yard rusher. With a healthy Luck back, this should open things up, even if he is rushing through in a wheel chair. He has a very high ceiling as long as he can stay healthy.
Adrian Peterson (31) – AP is the Benjamin Button of the NFL. For some reason this guy doesn't age, not even injuries or a bad team can slow him down. May see a small drop off, but still a top RB in this league. Not much more you can say about him, but you can count on at least 1200 yards, 10+ TDs, and 2 or 3 games where he blows up the stats. He is one of those guys you can see playing another 7 years. If his QB can figure it out, he will be even more dangerous.
Honorable Mention
Matt Forte (30) – Another guy with mileage and also just feels old. Forte has been consistent his entire career and changing teams could be just what he needs. Forte has a ton more miles in him and not ready to hang up the cleats yet. He was on pace for another 1,000+ season until injuries hit. As long has he can stay on the field he will be huge in that high power offense.
Wide Receiver
Larry Fitzgerald (32) – He's basically the AP of wide receivers. Just when we think time has got to him, he proves us wrong. He can catch anything that is thrown his way and plays in a great offense. He's coming off his best season since 2011 with 1200+ yards season and 9 TDs. With grandpa Carson playing at the top of his game, Larry is up for another great year. He should benefit from a strong run game and the other WRs should open things up for him as well.
Brandon Marshall (32) – Absolute beast. He still plays like he's 25, don't wait on this guy and could possibly be the best WR over 30 (sorry Larry). With his favorite QB coming back, there's no reason to hesitate when drafting him. Adding another year together only helps with their chemistry and keep in mind he's coming off a career high in TDs and 1500 yards. For those who don't know, he challenged WR Antonio Brown pink slips on who will have more receiving yards this year, so you know he's serious. Story here
Tight End
Delanie Walker (31) – In his early golden years, he is playing the best football in his career. Coming off his first 1,000+ season, he will be the main target in that Titans offense. With a more solid run game, Delanie becomes even more dangerous out there. He was targeted 26.9% last year and the Titans may be playing catch up a lot. I wouldn't be surprised if he finishes #1 overall in the TE position.
Greg Olsen (31) – Another young old guy. He still looks like he is straight out of college, but definitely a senior in NFL years. Olsen has been over 1000 yards the last 2 years and has no plans of slowing down. He is Cam's safe play and should still see a good number of targets. The Panthers are getting their WR back which should only help Olsen in the passing game. You can expect another year of 1000 yards and around 6 TDs.
It really is amazing to see some of these guys dominate a young man's game. I wouldn't be surprised if we see some of these robots play another 20 years, hell, Brett Favre did it till he was 82.
Bonus classic football commercial 
fantasyreaList Writer: Eli Duran